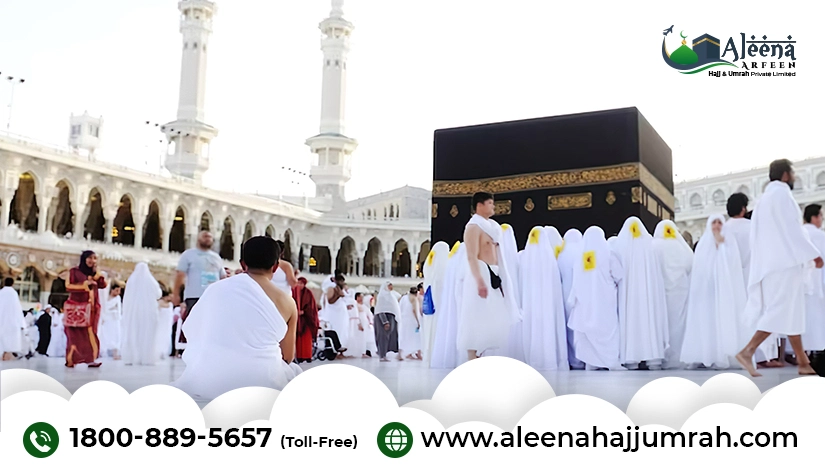 Will All Your Sins Be Forgiven During Umrah?
February 16, 2023
In Islam, it is true that if a pilgrim conducts a pilgrimage with utmost sincerity, then his/her major sins are forgiven by the Almighty Allah (SWT). Umrah Tour 2023 can be conducted to gain the proximity of the Almighty Allah (SWT) and also to become a better Muslim.


Umrah Pilgrimage: Helps to purify your soul 
Abu Hurayrah (may Allah be pleased with him) reports that the Prophet (peace and blessings be upon him) says: "The performance of Umrah is expiation for the sins committed between it and the previous ones. And the reward for Hajj Mabrur (pilgrimage accepted by Allah) is nothing but Paradise." (Al-Bukhari)
It is also reported that the Prophet, peace and blessings be upon him says: "Alternate between Hajj and `Umrah, because both rid one of poverty and sins just as the blacksmith's bellows removes all impurities from metals like iron, gold and silver. The reward for Hajj Mabrur is nothing short of Paradise." (At-Tirmidhi)
One of the best things of Umrah pilgrimage is that it helps you to stay connected with the real virtues of Islam and also wash away all your past sins that you might have done in the past either with intention or without any intention. Also, there are some of the additional rules attached to it, which needs to be taken care of, which you might read at the end of the blog. So, make sure to check this blog till the very end to gain more insights about the same. Be ready to book the best Umrah package 2023 to make your dream of conducting the best Umrah Tour, true. 
What are the conditions for the acceptance of Umrah?
Here are two main conditions for the acceptance of Hajj and Umrah:
To conduct those rituals completely sincerely and only for the benefit of Allah, the Almighty.
To undertake both the Hajj and Umrah in the manner prescribed by the Prophet's Sunnah (peace and blessings be upon him).?
Generally speaking, it is not necessary to perform Umrah Tour just for seeking forgiveness for your sins, but one should resort to Almighty Allah at every time and place. Allah Almighty says: "And when My servants ask you concerning Me, then surely I am very near; I answer the prayer of the suppliant when he calls on Me, so they should answer My call and believe in Me that they may walk in the right way." [Al-Baqarah 2:186]
Why choose Aleena Arfeen Hajj and Umrah Private Limited? 
If you intend to conduct the best Umrah journey of your life, then make sure to reach out to us, which is the
best Umrah travel agency in Kolkata
that is ready to assist you in the best way possible. Make sure that you do have the intention and the sincerity to conduct the journey for the Almighty Allah (SWT). 
Get in touch with us now to book the best Umrah package 2023 and make your connection with the gracious Allah (SWT) strong in this lifetime. Call us now to book the affordable Umrah packages and cheap
Executive Umrah packages 2023
.
Your dream of the
best Umrah Tour 2023
can be fulfilled now just make sure to reach out to us to get the best Umrah deals. Seek mercy and forgiveness from Allah (SWT) with Umrah and wash off all your past mistakes that you have done in this life.
For more such interesting blogs, make sure to visit our
blog space
.