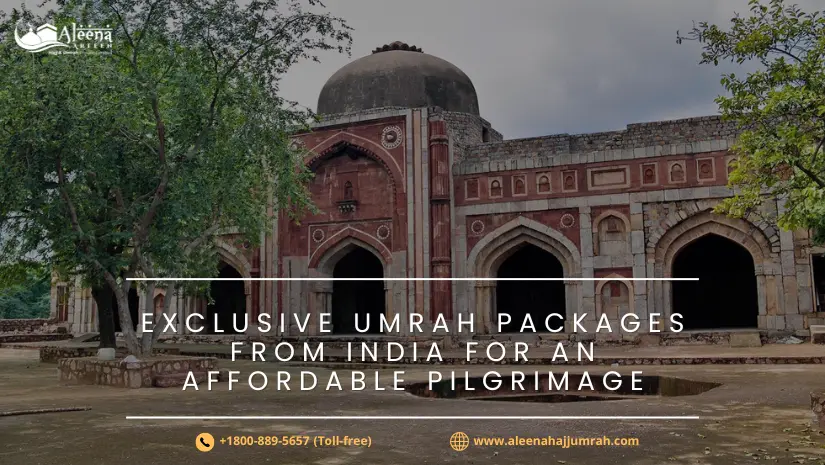 Exclusive Umrah Packages from India for an Affordable Pilgrimage
May 3, 2023
Know More About Exclusive Umrah Packages
Umrah packages from India provide affordable and convenient travel solutions that cater to a wide range of budgets. They offer a range of services such as Visa processing, hotel accommodation, transport services, and guided tours to holy sites in and around Mecca and Medina.
One of the most significant advantages of these packages is that they are customized according to the needs of the pilgrims. Different packages are available to cater to the requirements of families, groups, and individuals. These packages can also be customized to include additional services such as airfare, travel insurance, and meals.
What do you get from these packages?
The packages offered by travel agencies are designed to provide a comfortable and hassle-free experience for pilgrims. They offer a range of accommodation options, including luxury hotels, budget hotels, and apartments. The packages also include transportation services, which are provided through private cars, buses, and even flights.
One of the most significant advantages of these packages is that they provide a guided tour of the holy sites in and around Makkah and Madinah. This includes a visit to the Kaaba, the Masjid Al-Haram, and other significant landmarks that hold great religious and historical importance. The tours are led by knowledgeable and experienced guides who provide detailed insights into the significance of these sites.
Why choose the packages from Us in 2023?
The cost of Umrah packages offered by Indian travel agencies varies depending on the services included in the package. However, they are considerably cheaper than making individual arrangements for travel, accommodation, and other services. This makes Umrah packages an affordable option for pilgrims who are on a tight budget.?
Another advantage of these packages is that they offer a range of payment options. Pilgrims can choose to pay for their package in installments, making it easier for them to manage their finances. Some travel agencies also offer discounts for early bookings or group bookings, making the journey even more affordable.
Who offers the best Umrah packages?
Aleena Arfeen Hajj and Umrah Pvt. Ltd. offers exclusive Hajj and Umrah packages at the best prices in India. The packages include flights, three meals, a 14-day hotel stay in Makkah and Madinah, respectively, local Ziyarat, Jummah Namaz, and Umrah Visa with valid insurance, free transportation in group A/C buses, an Umrah tour guide, a welcome kit, Zam Zam, and unlimited laundry. All these services are available only for Rs. 1,05,000 per pilgrim, so book them now before it's too late.
Conclusion
Exclusive Umrah packages provide an affordable and convenient solution for pilgrims in India who wish to undertake this spiritual journey. With a range of packages and payment options available to suit different budgets, these Umrah packages are the best options for pilgrims from India to perform their pilgrimage. To get more discount offers and cheap deals, contact us at +91 33-48097369.
To read more interesting blogs, make sure to visit our blog space.