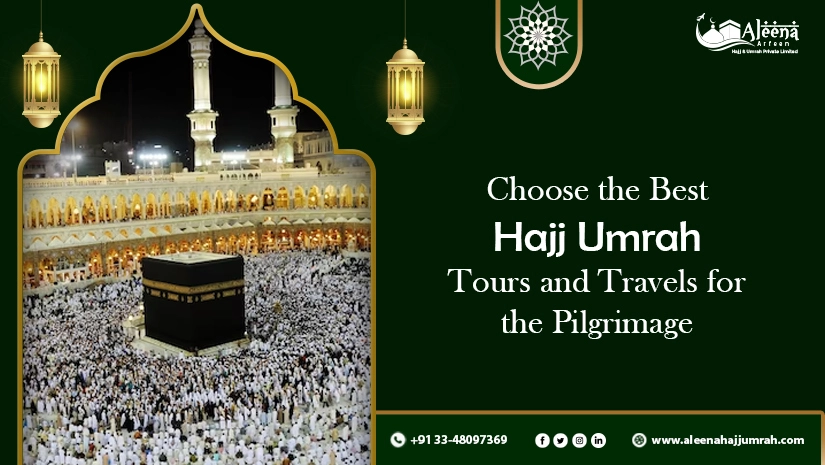 Choose the Best Hajj Umrah Tours and Travels for the Pilgrimage
May 5, 2023
What You Need to Do?
Things to consider before booking an Umrah package are:
Research and compare tour packages:
It's essential to research and compare tour packages offered by different Hajj Umrah tours and travels companies before selecting one. Look for tours that offer all the necessary services such as transportation, accommodation, and guidance during the pilgrimage. Consider the duration of the tour, the itinerary, and the reputation of the tour operator before making a decision.
Check the company's accreditation:
Before choosing a tour operator, it's important to check their accreditation. Look for companies that are authorized and registered with the Saudi Arabian Ministry of Hajj and Umrah. Accreditation ensures that the tour operator is reliable and adheres to all the regulations and guidelines set by the ministry.
Read reviews and testimonials:
Reading reviews and testimonials from previous customers can help you get an idea of the quality of services provided by the tour operator. Look for reviews on the company's website or social media pages, and consider reaching out to previous customers for feedback.
Consider the size of the group:
The size of the group can have a significant impact on your pilgrimage experience. Smaller groups provide more personalized attention and flexibility, while larger groups may offer more affordable prices. Consider your preferences and choose a group size that suits your needs.
Look for value-added services:
Some tour operators offer additional services such as educational lectures, health and safety guidance, and spiritual counseling. Look for exclusive Hajj and Umrah packages that offer these value-added services to enhance your pilgrimage experience.
Check the tour operator's experience:
The experience and expertise of the tour operator can make a significant difference in the quality of services provided. Look for companies that have been in the business for a long time and have a proven track record of successful pilgrimages.
Consider the cost:
The cost of the tour is an important factor to consider, but it should not be the sole determining factor. Look for tours that provide good value for money, and consider the overall experience and services provided before making a decision.
Where to Find the Best Umrah Package?
Tour and travel companies in India offer different types of Umrah packages at affordable prices but Aleena Arfeen Hajj and Umrah Pvt. Ltd. provides the cheapest packages in the country to help the pilgrims to undertake a hassle-free and comfortable Hajj and Umrah without putting too much burden on their lifetime savings. The all-inclusive Hajj starts here at RS 6,50,000/- and Umrah package starts at RS 1,05,000/- per pilgrim.
Conclusion
Choosing the best Hajj Umrah tours and travels requires careful consideration and research. By following these tips, you can ensure that your pilgrimage is a safe, comfortable, and spiritually fulfilling experience. Reach out to us here at +9133-48097369 to get the best deals of all time.
If you wish to read more interesting blogs, make sure to visit our blog space.