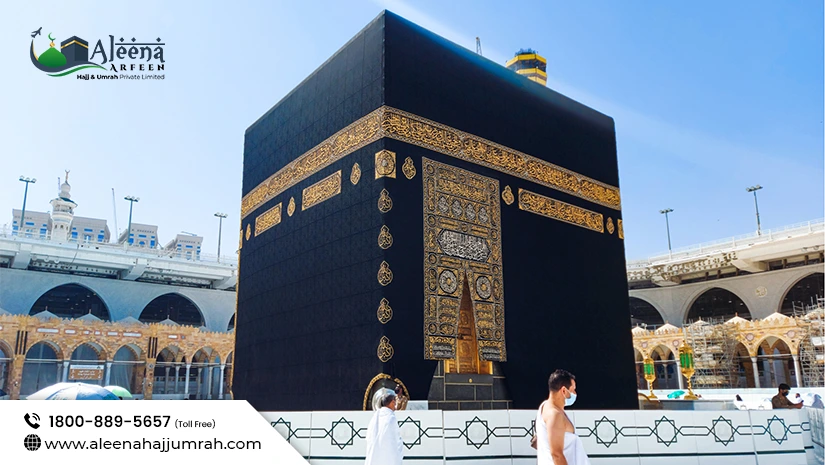 Performing Umrah for the First Time? Know the Do's and Don'ts
November 11, 2022
Umrah Tour is the obligatory duty that each pilgrim wishes to perform once in their lifetime to be close to Allah (SWT). Aleena Arfeen Hajj and Umrah Private Limited being the best Umrah Tour operators assures every pilgrim to accomplish their dream of being near the Holy Kaaba and gaining the blessings of the Lord.
Key facts of Umrah Tour
When you hear about Umrah, you do fret about the budget! However, Umrah is the most sacred pilgrimage that a pilgrim conducts multiple times during the course of their life with the best Umrah Tour packages. Once you do aim to perform Umrah trip from Kolkata you can be sure to attain these benefits which are as follows:
Blessings from Allah (SWT)
Wipe away all your past sins
Start afresh with your life
Refresh your faith in Islam
What are the specific rules that you need to follow during Umrah?
Almost everyone does have the key intention to perform the best Umrah Tour but at the same time there are certain rules pertaining to it which you do need to follow. Before attaining the cheapest Umrah packages from Kolkata, please make sure to grasp these points which shall allow you to perform Umrah from Kolkata, which are as follows:
[DO'S]
Gain a better understanding: It is crucial to gain more knowledge about the rituals and actions that must be carried out during Umrah from Kolkata since doing so will enable one to comprehend each of the procedures that must be taken throughout the journey.
Being Modest towards everyone: It is also true that you should all strive to be more modest toward one another because you have come to the Holy Kaaba and should not be involved in any sort of immoral conduct.
Always perform Ibadat to Allah (SWT): One of the most important things to remember is that prayer is the best way to stay in contact with the One who created everything. It is crucial to pray with complete sincerity and dedication to ask Allah (SWT) for mercy and forgiveness from the moment you begin your Umrah journey until you complete the last ceremony (SWT). It is also said that from the time you do avail online Umrah packages, you do need to thank the Almighty Allah (SWT) for bestowing you with this opportunity of performing the best journey of your life.
Perform Ziyarat Tour of the Holy Places: You do need to perform Ziyarat Tour of the Holy places and make sure that you witness all the scenic beauties of Mecca and Medina, with your closed ones.
[DON'TS]
These are certain prohibitions that you do need to follow when you do embark for the sacred journey of your life:
Don't have any evil thoughts: Since Umrah is one of the holiest pilgrimages one should not have any negative intentions toward it that would be disrespectful of the faith.
Do not touch or wipe the Holy Kaaba: It is incorrect to believe that touching the Holy Kaaba would result in the acceptance of Barakah, just as it is incorrect to believe that one should not touch or wipe the Kaaba's clothing with the clothing worn during Ihram.
Fragrance Used: The use of perfumed face wash, soaps, creams and other products is forbidden. Whether its cosmetics, toiletries, or anything else, choose unscented products.
Engaging in Obscene Behavior: Be respectful and offensiveness-free in all of your actions. Maintain control over your sexual impulses and refrain from engaging in any behavior that may be considered theft.
You do need to understand that if you do follow these rules and regulations then you can have the best Umrah Tour that you have dreamt of. Also, if you reach out to Aleena Arfeen Hajj and Umrah Private Limited, you can be sure to get the complete Umrah packages including flights to make your sacred journey hassle free. We also provide you with the details of the Umrah cost from Kolkata and assure to give you the cheap Umrah packages.

Conclusion
Since we have come to the end of the blog we hope that by now you do have the key understanding of the factors that you do need to follow in your next Umrah trip from Kolkata. So, what are you waiting for? Contact the best Umrah travel agency of Kolkata- Aleena Arfeen Hajj and Umrah Private Limited today and be ready to grab the best Umrah deals now!

Also, make sure to visit our blog space to read more interesting blogs!